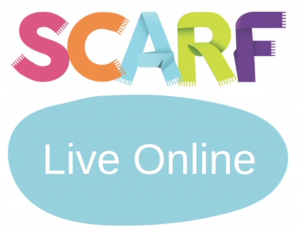 SCARF Live Online' is our new suite of 'virtual sessions' where pupils engage online in their classrooms. This approach has been developed as an alternative to our face-to-face sessions, when visiting schools has not been possible. Over 7000 pupils in Aberdeenshire schools have received this input during the 2020-21 school year
Our new emotional wellbeing films aimed at primary pupils and their families are available now!
Written by the ALEC team especially for our schools, they focus on using the five ways to wellbeing to look after ourselves and each other.
Film for children in P2 – P4: www.coramlifeeducation.org.uk/emotional-wellbeing-during-school-closures-P2-4
Film for children in P5 – P7: https://www.coramlifeeducation.org.uk/emotional-wellbeing-during-school-closures-P5-7
Information video for parents and carers
In a specially designed, innovative teaching environment, our highly-trained educators provide stimulating and exciting sessions using a wide range of educational techniques and strategies that are designed to:
increase a child's sense of personal self-worth
encourage positive attitudes towards themselves and their health
recognise the risks associated with all drugs, including medicines, tobacco and alcohol
Sessions are linked to the Curriculum for Excellence
In primary schools, children will meet Harold the Giraffe and his friends who help them to gain confidence by exploring their own friendships, having fun and sharing ideas and skills. ALEC educators offer parent sessions at each of Aberdeenshire's primary schools at the time of our visit.
For more information about our ALEC sessions in schools please visit the Schools page.
Should you wish to explore any of the issues covered in our sessions with your child, you may find the following links useful.
https://www.nspcc.org.uk/globalassets/documents/advice-and-info/share-aware.pdf
NSPCC Share aware and Net-aware website links –
https://www.nspcc.org.uk/preventing-abuse/keeping-children-safe/share-aware/
"Talking to your kids about alcohol" Drink Aware Leaflet
Talk to Frank Website link – http://www.talktofrank.com/
Internet Matters Website Link – https://www.internetmatters.org/
Young Minds Website Link – https://youngminds.org.uk/
Breathing Space Website Link – http://breathingspace.scot/
https://www.ashscotland.org.uk/